A Visual Journey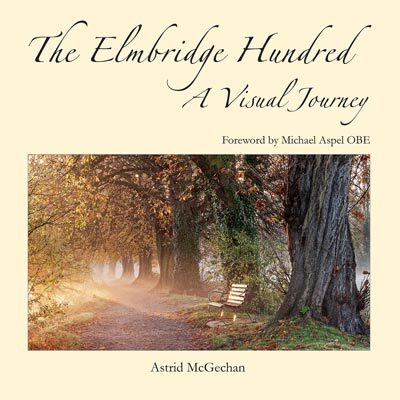 Much has been written about the history of Elmbridge, its cultural heritage and its famous residents. But as part of Surrey, England's most wooded county, it also has many visual delights to offer to discerning visitors and residents.
A new book called "The Elmbridge Hundred - A Visual Journey", which shows one hundred photographs taken in the Borough of Elmbridge, will be launched with a three-week exhibition at the Riverhouse Barn in Walton-on-Thames in November 2014.
Landscape photographer Astrid McGechan set out to capture the beauty and variety of life and land in Elmbridge, ranging from woodland in the Esher Commons to swans at Walton's Cowey Sale, from the bluebell carpet at Painshill to sunrise at Hurst Meadows, from reflections on the Wey Navigation canal to Concorde at Brooklands Museum, and many more places.
The result is a beautiful companion piece to The Elmbridge Hundred project, which also lists the famous 'Hundred' in the places they are associated with. Ten of the images are the winning entries of a photographic competition held for students from Elmbridge's senior schools.
The exhibition will open to the public on Wednesday, 12 November and run until Sunday, 30 November. The gallery is open daily from 10am - 4pm and admission to the exhibition is free.
Book production and exhibition are being supported by leading Elmbridge law firm Mundays LLP, the RC Sherriff Trust, Light and Land and Landscapes by Women.
For more information or to pre-order your copy of the book, please visit Astrid McGechan's website.